6 Secret Techniques to Improve Fashion Pearl Jewelry
It's no hidden fact, pearl fashion jewelry is a stylish staple that has been around from our grandmother's time to today. Somehow, pearl jewelry never looks dated, only fashionable, thanks to great designers giving modern updates to the timeless gem. Fashion pearl jewelry upgrades an outfit with instant style and class, especially when you apply these six, secret fashion techniques and styling ideas!
Layer Up
Pearl jewelry is something that is often worn alone as a simple, classic statement, but can look very on trend when layered together. One way to really upgrade the look is to pair necklaces with different sizes and types of pearls. Or, you can wear several different types of pearl dangle and stud earrings if you have multiple holes. The textural element is a great way to add interest to even the simplest looks like a black dress. 
Mix Metals
The days of only wearing one tone of metal is over. Now, you can mix bronze, copper, silver, and gold, all for an on trend and chic look. Mixing metals can seem intimidating, but the best way to ease into this stylish look for the summer is to layer necklaces. Try to layer gold and silver necklaces, including drop necklaces and chokers. Pearl Story's Stacked Golden Pearl Necklace is a great way to start.
Pair with Bright Colors
Pearls may be understated, but they pair great with colors! Bright colors are a summer must have anyways, so by wearing a pair of pearl earrings with a bright dress, like a pink or orange number, you're just elevating an already flawless ensemble. Or, pair a pearl choker strand with a bright red or blue blouse for a quintessential summer look. Keshi pearls are a great way to accomplish this look, as they have a naturally reflecting style that pulls in all colors of the rainbow. This beautiful effect accents any color you're wearing.
Dress It Down
Pearls jewelry is classically thought of as a more formal accessory that dresses a look up, but for summer, dressing them down is key. Summer style is often more relaxed and laid back; pearls can give that effect too, it's all about styling. For example, a pearl choker with one statement center charm instantly pulls together denim shorts and a simple tank top Pair with fun sneakers, or dressier wedges, for a look that's effortless, yet still iconic.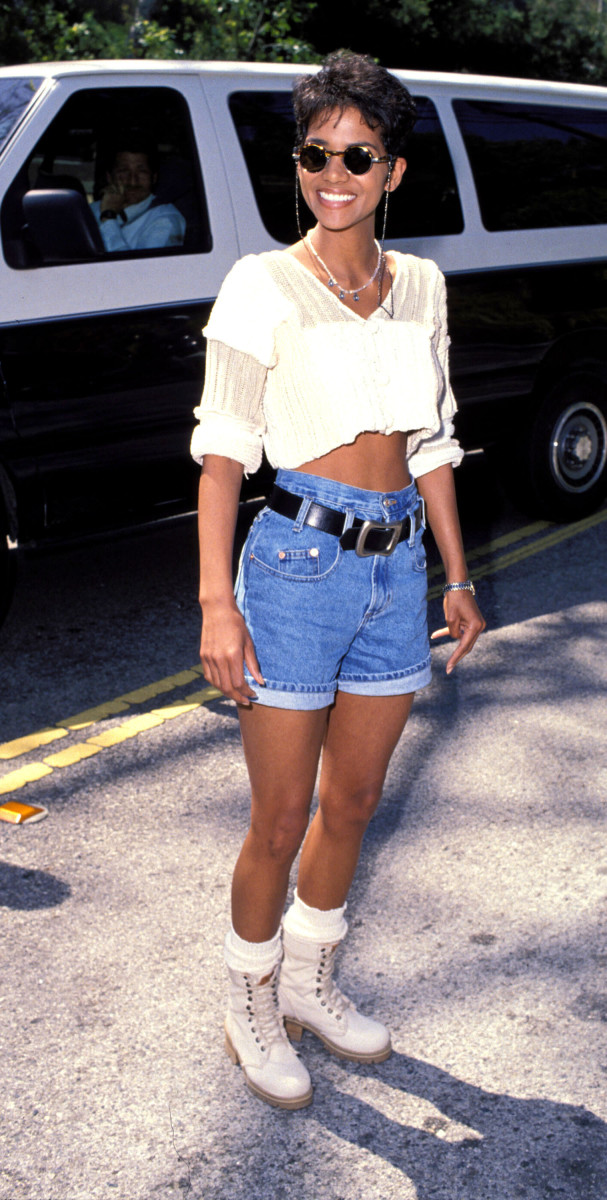 Florals and Fruits
What is better for summer than a print! Floral prints, from ditsy and dainty florals to large and in charge, are a go-to summer look. Also, fruit prints are making a big wave in the fashion world for summer, from simple citruses to something more whimsical like bananas or strawberries. Pearl jewelry is a great pairing with these over the top prints, because it matches all colors with its pearlescent coloring. Try some dangling pearl earrings with a summer print for a fun and flirty look.
Go Bold with Silhouettes 
Summer style is all about playing with different shapes and fits, especially in dresses, shorts, and skirts. With more skin showing, there's a lot more ways to play with shape and fit of clothing. Shift dresses give a modern look, perfect for a larger sized pearl to harken a vintage vibe. Fit and flare skirts and dresses are more feminine, so a classic and girly pearl outstanding necklace will pull the whole thing together. Play around with different silhouettes to create a bold look accented by your pearl jewelry.
Have you tried any of these techniques? Fashion pearl jewelry is the perfect item to keep in your collection, especially when you upgrade your look with these styling methods. Pearls have been a girl's best friend for years, and there's no need to stop that now!
Resource URL's:- 
https://en.wikipedia.org/wiki/Pearl